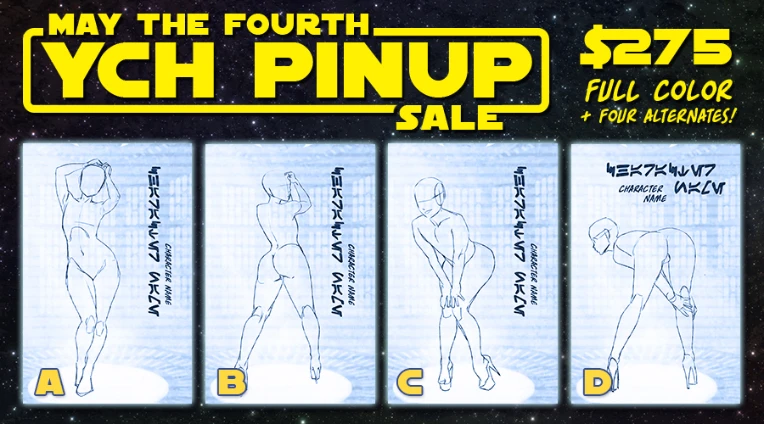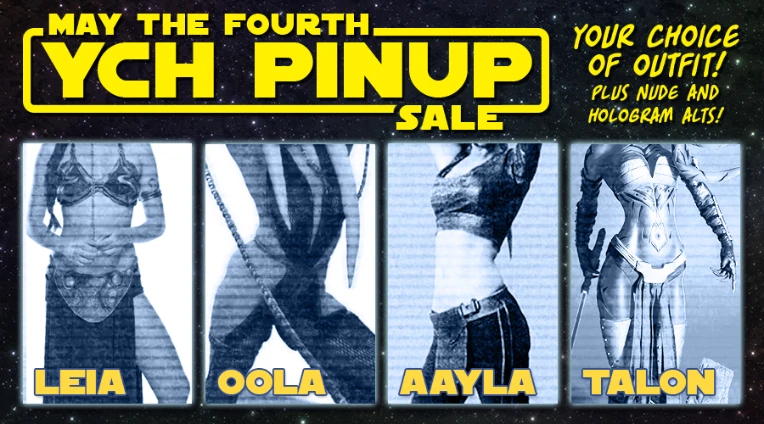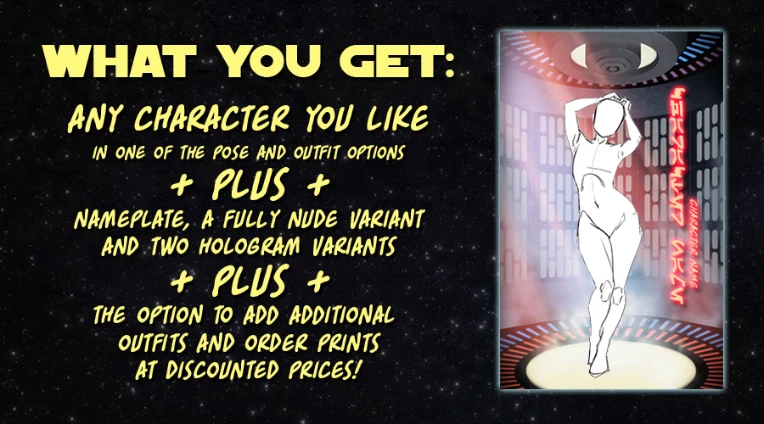 Star Wars is legit my favorite story of all time, so you know I have to do something fun for the holiday! I'm hoping to have a wall of awesome SW-themed babes from all across the galaxy by the end of this.
You can submit any character, of any gender or sexual morphism! Sky's the limit!
10 Slots Only! So hurry!